May 21, 2018
The Yummiest Catering Dishes to Break Fast with This Ramadan
Gear up — Ramadan is upon us again.
Besides being a holy month of fasting and self-reflection, one of the best parts of Ramadan has to be Iftar, or the breaking of the fast with family and friends over a feast, after the customary drink of water and a bite of dates.
If you're looking for ideas on what you should be breaking fast with this Ramadan, look no further. Keep reading for the yummiest dishes to have for Iftar over the month of Ramadan, personally recommended by Catersmith's crew members and foodies Haikal and Zakir.
---
1. Nasi Lemak with Fried Chicken
We know, we know, fried food isn't ideal for Iftar because eating fatty foods after a full day of fasting can cause indigestion. But we'd gladly tolerate a little tummy trouble for something as simple yet satisfying as nasi lemak — especially if it's served with a crispy, succulent piece of golden fried chicken and a huge dollop of sweet and spicy sambal.
It's hard to nail a good nasi lemak, or much less take the time to prepare it for the whole family after a busy day. So save yourself the hassle and try the one from Penang Culture's Family Drop-Off Buffet.
Ramadan tip! To balance out the rich rice cooked in coconut milk and deep-fried sides, Haikal recommends having more cucumber slices with your nasi lemak to 'cool' and rehydrate the body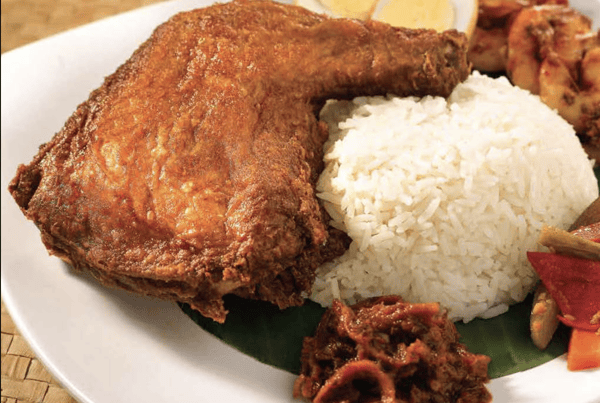 2. Soto Lontong
Ramadan involves fasting from both food and water, which inevitably dehydrates the body.
A great way to replenish your fluids while gently nourishing your body is with a hearty bowl of soup — soto lontong to be exact.
Zakir loves his piping hot bowl of soto lontong to be filled with lontong cubes and a begedil, which will soak up the soup and release its own savoury, potato-y goodness. Sedap!
Get everyone in the family to build their own bowl of soto lontong with Tambuah Mas' DIY Soto Lontong Station. It's also a yummy and fun way to bring the whole family together!
Ramadan tip! Don't forget your dietary fibre. Add tons of beansprouts and celery leaves to your soto lontong to make it even more wholesome.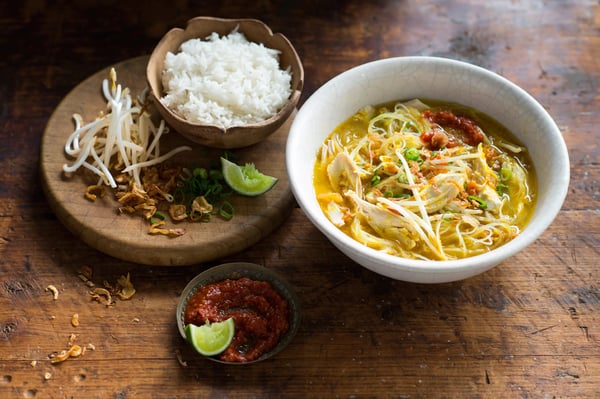 Photo credits: SBS
3. Serunding
It's not Iftar without rice, and for Haikal, every bowl of rice has to come with a serving of serunding, or spicy fried grated coconut shavings.
Traditionally a side in Indonesian cuisine, the humble serunding has become a staple for Ramadan in Singapore.
For serunding that really hits the spot, try the amazing rendition from Hjh Maimunah Catering that's prepared from scratch and served as an appetiser in their premium catering menu with their iconic sambal belachan.
Ramadan tip! For an immensely satisfying meal, enjoy your serunding with a big bowl of rice and piping hot beef rendang.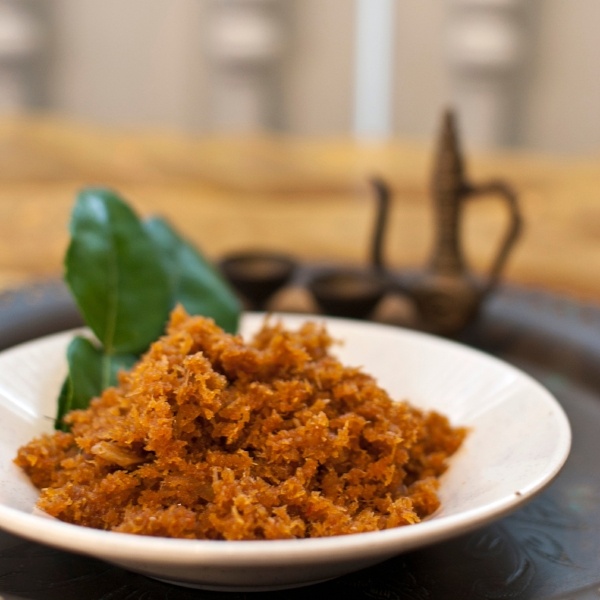 4. Chicken Rice
Chicken rice isn't traditionally Malay or Muslim, but its a favourite of Zakir's when breaking his fast.
For good halal chicken rice, get yours from our new restaurant partner Babalicious Catering, which serves halal traditional Peranakan and Hainanese catering, coming soon to Catersmith.
Ramadan tip! Go easy on the stomach with steamed chicken rice, and add beancurd and vegetables for a balanced meal.
5. Ayam Masak Merah
Is fried chicken too indulgent for you? If so, go for its heartier, more wholesome cousin ayam masak merah.
Essentially chicken cooked in a spicy tomato sauce, this main is perfect with a warm bowl of rice.
As with many iconic Malay home-cooked dishes, ayam masak merah is hard to perfect, so leave it to the experts at Coba Coba Catering, a modern nasi padang joint, coming soon to Catersmith.
Ramadan tip! Sick of rice? With its spicy, tangy sauce, ayam masak merah also works well over fried noodles and even spaghetti.
6. Kueh Kueh
There's no more perfect way to end Iftar than with an assortment of kueh-kuehs. Haikal's favourites include kueh salat (pandan coconut custard with glutinous rice flavoured and dyed with blue pea flowers), kueh kosui (steamed tapioca and rice confection with gula melaka) and kueh wajik (glutinous rice with gula melaka and sometimes, durian).
Don't want to choose? Get an assortment of kueh from Hjh Maimunah Catering's menus. Each kueh is handmade with love daily in the wee hours of the morning.
Insider tip! Kueh kuehs are often made with glutinous rice and coconut milk, both of which are hard to digest, so it's best to keep them to the end of your meal or for supper.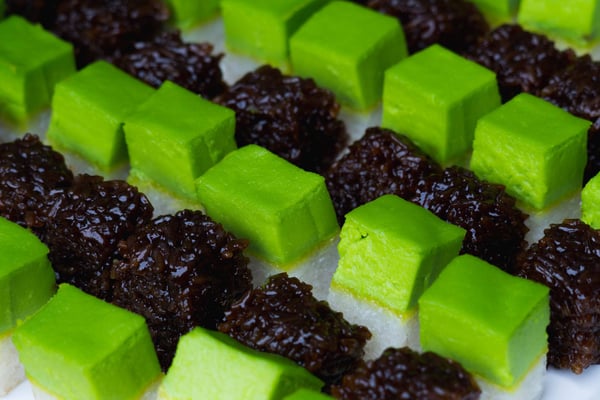 7. Air Katira
Wash all the hearty Iftar dishes above down with a refreshing cup of air katira.
Air katira is traditionally made with kembang semangkok (a plump, jelly-like plant substance seen in other Asian desserts), katira (tragacanth gum), dried longan, palm sugar, and basil seeds for texture.
Haikal loves having a big cup in the morning to start his day, and in the evenings for Iftar.
Insider tip! There's nothing quite as amazing as homemade air katira. To extend the shelf life of your air katira, make yourself a large batch that you can store in the fridge to slowly enjoy over the week.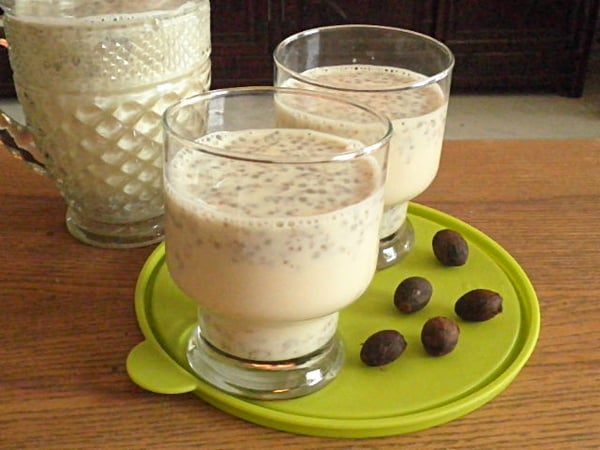 Photo Credits: Treat & Trick
---
Want more recommendations for Iftar this Ramadan? Call us at 6266 2696, or get a quote for your next Iftar gathering by hitting the button below!