June 05, 2018
The Top 5 Catering Menus For Hari Raya
Tired of cooking beef rendang and making kueh by hand for your guests over Hari Raya? Take a break this year and have the Hari Raya spread delivered and setup in your home.
Here's Catersmith's top 5 catering menu picks for Hari Raya Aidilfitri 2018.
---
1. Hjh Maimunah Hari Raya Catering Menu A & Menu B
Price: $22.90 per pax

Min. order: 25 pax

No. of courses: 8

Availability: 29 Jun - 28 Jul
Must try catering dishes:
Beef rendang

Sayur lemak lodeh

Sambal prawns - with Hjh Maimunah's signature home made sambal chili. Sedap!
Great for larger groups arriving over an extended period of time. These menus are full setup buffet catering menus with warmers, so the food will still be nice and toasty 2 hours into your open house.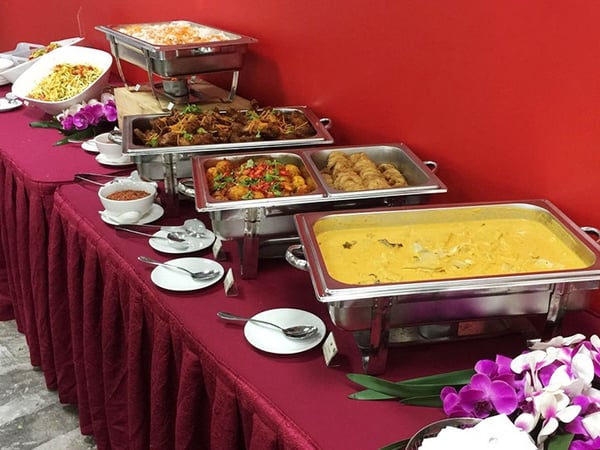 2. Penang Culture Nasi Ambeng with Lobster Platters
Price: $19.50 per pax

Min. order: 14 pax

No. of courses: 10 dishes per platter

Availability: 30 Apr - 15 Jun
Must try catering dishes:
Cheese baked lobster

Serundeng

French beans with tempe
Great for smaller groups. With a minimum of 14 pax only, you can order this mini buffet style catering menu if you've just got a handful of friends coming over for a cozy lunch or dinner. Dig in and eat out of a 2-person sharing platter together.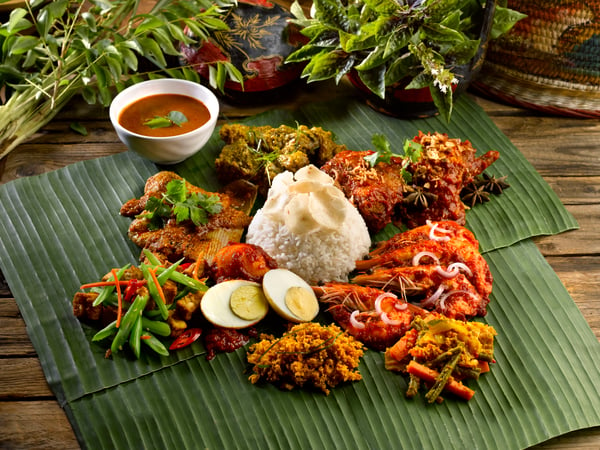 3. Coba Coba Halal Catering Menu E
Price: $22.50 per pax

Min. order: 30 pax

No. of courses: 11

Availability: always available
Must try catering dishes:
Soto ayam

Pari Asam Pedas - Assam stingray? Yes please!

Kuih Platter - Comes with

Penang Lapis, Pulut Seri Kaya, Ubi Ulap and Pisang Ubi. Yum!
Great for guests with big appetites. It's a whopping 11 course meal! If you've got big eaters, this is the catering menu for you. What's more? It's just $22.50 per pax for 11 courses, great value if you ask us.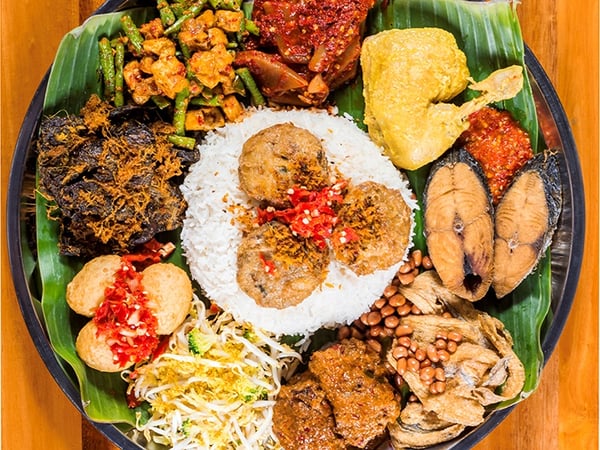 4. Kucina Italian Halal Mini Buffet B
Price: $25.50 per pax

Min. order: 15 pax

No. of courses: 7

Availability: always available
Must try catering dishes:
Caprese Salad -

Cherry tomatoes, basil and mozzarella balls on a Skewer. Great fun for kids!

Beef Lasagne

Ravioli di Aragosta e Granchio

-

Homemade Ravioli with Lobster and Crab Stuffing in a Prawn Bisque Sauce.
Great for when you're tired of nasi padang. Sometimes a change of cuisine is all you need!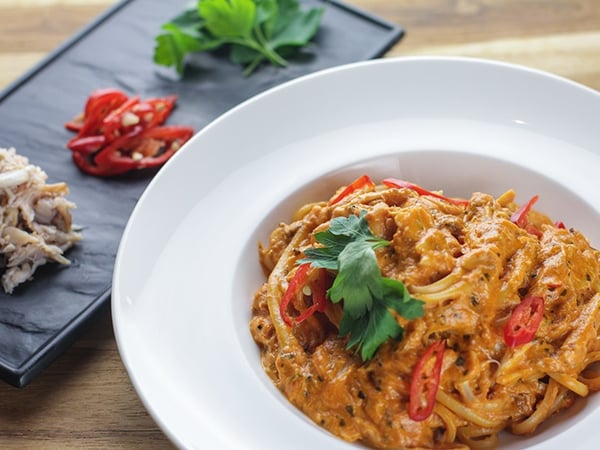 5. Lean Bento Hari Raya Specials
Price: $12.60 per bento

Min. order: $250 before delivery fee & GST

Availability: 15 May - 14 Jun
Must try bento dishes:
Satay Chicken Burger Bento - s

erved with air-fried sweet potato tots, mesclun salad and homemade miso sauce

Laksa Soba Bento with Chicken - served with

sautéed mushrooms and hand-cut corn kernels
Great for Hari Raya catering in office. A great catering option when you want a healthy, nutritious meal while indulging in the season's favourites!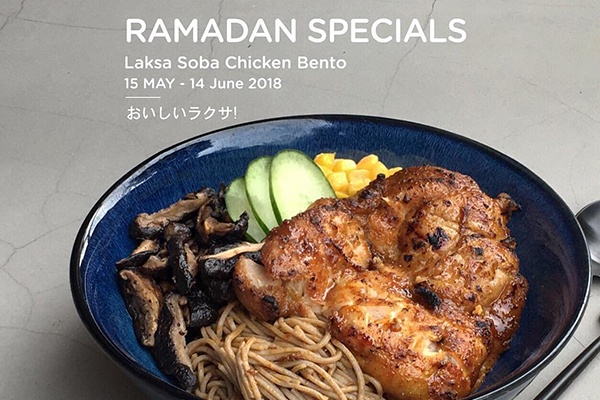 ---
Want more recommendations for your Hari Raya Puasa catering? Call us at 6266 2696, or get a quote by hitting the button below!