July 01, 2018
The Top 8 Catering Menus For July
It's July! We're well into the second half of 2018. July is also the month of the Singapore Food Festival; It's definitely a better time than ever to find some great catering for your parties and events. So here's our list of top 8 catering menus for July 2018.
---
1. Halal Peranakan Catering Menu A - Babalicious Catering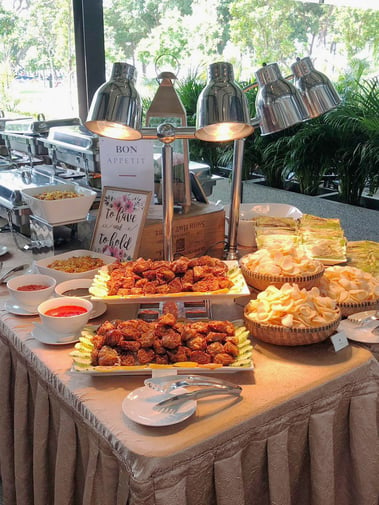 Price: $16.90 per pax

Min. order: 35 pax

No. of courses: 7
Must try catering dishes:
Ayam Buah Keluak - This all-time favourite Peranakan dish is served packed with large candle nuts which were painstakingly cut open, soaked and stuffed with chicken meat.


Assam Curry Fish - The curry is redolent with the flavour of assam. If you like your curry sour, this is your dish.



French Bean with Dried Shrimp Floss - Everything at Babalicious is very hand made. So is the shrimp floss - this is made in house and gives this dish real punch
Great for traditional food lovers. Babalicious catering is run by true blue Baba who know how things should be done in the Peranakan kitchen. The catering is authentic, hand made painstakingly, but still affordable.
2. DIY Poke Bowl Mini Buffet B - A Poke Theory Catering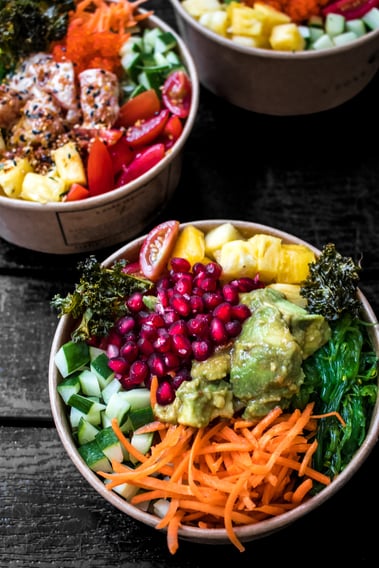 Price: $19.90 per pax

Min. order: 15 pax

No. of courses: 13 different healthy ingredients to DIY with!
Must try catering dishes:
Avocado Miso Salmon - Avocado, and miso, two of our favourite ingredients on top of salmon. We can't ask for more!



Original Shoyu Tuna - The best food is often also the simplest. Cater the original shoyu tuna if you have guests at your event are virgin poke eaters.
Great for guests who have diverse dietary requirements. Everyone gets to DIY their perfect bowl of poke while taking their own diets into consideration. Gluten-free? Vegetarian? Consider it all done.
3. DIY Taco Mini Buffet - Mex Out Catering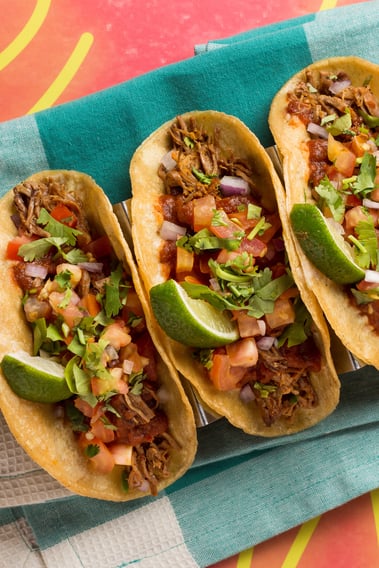 Price: $18.90 per pax

Min. order: 15 pax

No. of courses: 7
Must try catering dishes:
Beef Barbacoa Taco - These corn tortillas are laden with 6-hour banana leaf braised beef brisket. Lovely!


Mango Pineapple Salsa - Looking for the perfect accompaniment for your beef tacos? This zesty combination of m

ango, pineapple, red chili, onion, cilantro and lime salsa is perfect.
Great for interactive fun. If you're aiming for an ice-breaker type meal, a DIY mini buffet is a great option to get people warmed up and interacting over food.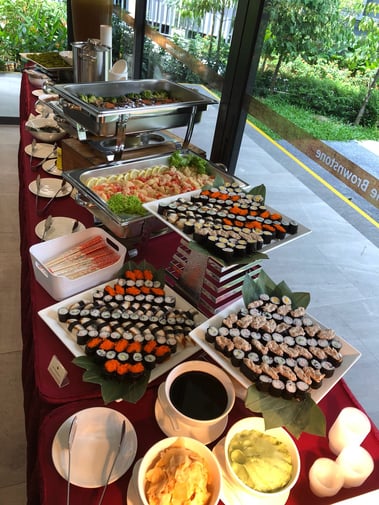 4. Japanese Catering Menu A - Kuishin Bo Catering
Price: $16.90 per pax

Min. order: 40 pax

No. of courses: 7
Must try catering dishes:
Buta Kakuni (Braised Pork Belly) - The pork belly slices are marinated over night for maximum flavour. The meat is then braised for hours for melt-in-the-mouth fats.



Ninjin No Okayu (Signature Ginseng Porridge) - The ginseng is legit. You'll see many pieces of it in the porridge. It's also very tasty and fragrant thanks to the generous serving of dried scallops in the porridge. This goes great with the pork belly as well.
Great for kid's parties. The menu comes with a generous selection of sushi that doesn't contain any raw fish. The food is also colourful and non-spicy.
5. Breakfast Mini Buffet - The Lokal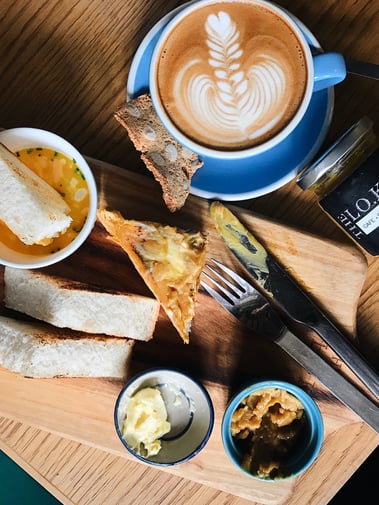 Price: $17.95 per bento

Min. order: 15 pax

No. of courses: 5 courses
Must try catering dishes:
Sous Vide 64 Degree Egg - love runny eggs? This is the perfect excuse to have runny eggs over your breakfast meeting





Roast Kampong Chicken - not the largest chicken around, but definitely packed with flavour, especially that browned roasted skin.
Great for breakfast meetings at work. Missed your eggs and toast because of this meeting? Don't worry, you can still have it during the meeting if you cater The Lokal's cafe-style breakfast mini buffet.
---
Want more recommendations for catering in July? Call us at 6266 2696, or get a quote by hitting the button below!