June 14, 2019
Top 4 DIY Party Sets For Team Bonding Lunches
When it comes to getting your department or team to interact, there's nothing more effective than a good DIY mini buffet. Watch magic happen while your team mates challenge each other on rolling the most beautiful popiah, or help each other put together their perfect bowl of Hawaiian poke.

Here's our top 4 favourite DIY party set catering menu picks!
---
1. The Daily Cut DIY Salad Mini Buffet
Price: $18.90 per pax

Min. order: 15 pax

Islandwide delivery
Why this is awesome
Besides getting an amazing range of 11 different ingredients in the set, The Daily Cut DIY Salad Mini Buffet encourages your team to help each other with building their own lunch. Also expect lots of conversation - "Do you think the Raspberry Vinaigrette will go with my broccoli and kimchi?" - while your team experiment with the ingredients!
Lastly, you'll probably be able to please everyone since they're all putting together their ideal lunch!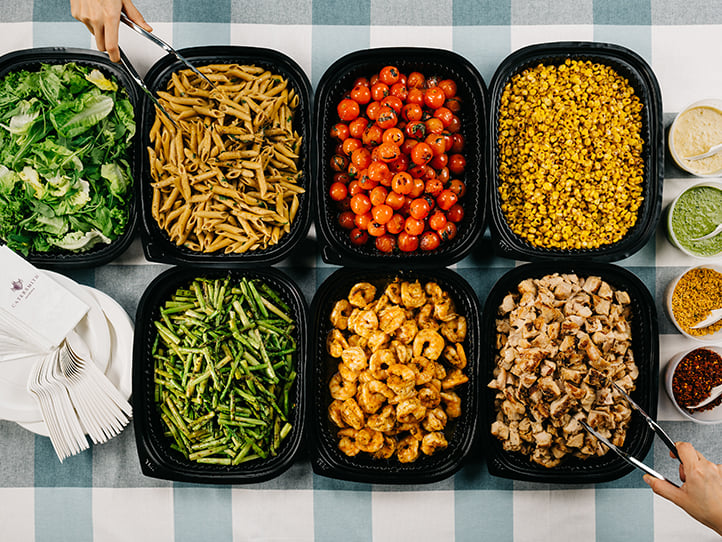 2. Fortune Food DIY Popiah Party Set
Price: $16.90 per pax

Min. order: 15 pax
What's great about this set:
You get a whopping 5 different DIY sets for just $16.90! That's DIY popiah, laksa, ayam korou bao, kueh pie ti AND muah chee, all in one package. Also, wrapping a popiah well is probably the most accessible, yet challenging activity that your team could do over a short 1-hour lunch. Even your quietest team member will be sucked into this challenge!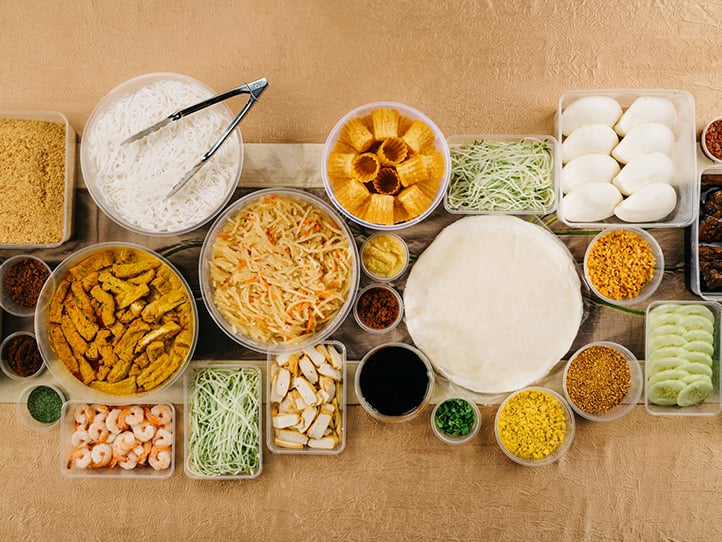 3. Aloha Poké DIY Poké Bowl Mini Buffet
Price: $14.90 per pax

Min. order: 20 pax
Choose this set because:
Aloha Poké's food is the perfect marriage between healthy eating and great flavours. If you have a health conscious team, this mini buffet will check the healthy box without alienating the team members who like heavier flavours. Choose the wasabi mayo salmon for maximum taste!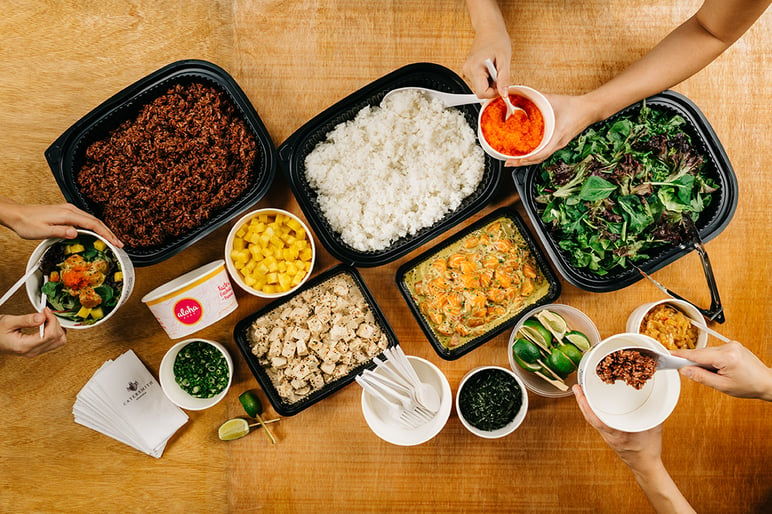 4. Haakon DIY Grain Bowl Mini Buffet
Price: $18.90 per pax

Min. order: 15 pax
This set is great for:
Teams who love instagram-able food. Haakon's Scandinavian healthy fare is colourful, beautifully presented and tastes great too. Your team is guaranteed to continue their conversations on social media long after the team meal is over.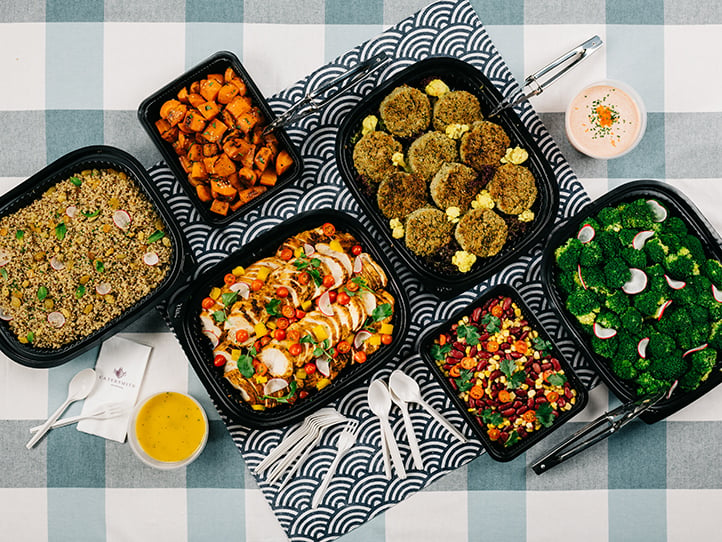 ---
Want more recommendations for your team meal catering? Call us at 6266 2696, or get a quote by hitting the button below!